At a time when people are more inclined towards electronic gadgets, a youth from south Kashmir's Kulgam district of UT of j&k is bringing people towards book reading culture and has helped to set up many domestic libraries and aims to set up more in future. Hailing from Kulgam's Akipora village, he turned his passion into a mission and conceptualized setting of domestic libraries and continues to work on the concept. From childhood, Ishfaq Manzoor, 24, was passionate towards book reading and libraries. Not seeing a public library in the neighborhood would discourage him.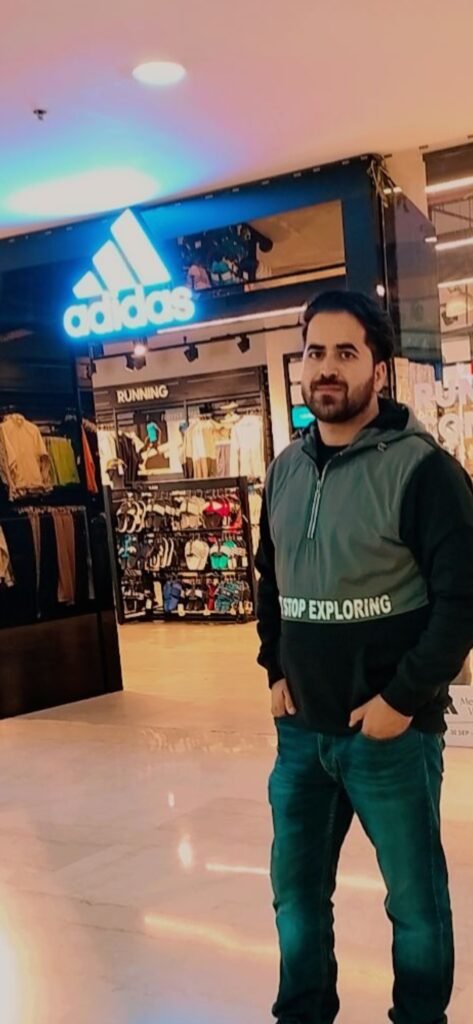 He suggested that every home should build a domestic library so that youth develops reading habits instead of falling prey to different social evils.
After doing a lot of footwork on this idea, Ishfaq has motivated many people to build domestic libraries. So far, 45-55 people including his relatives and friends across places have established domestic libraries on his suggestion and recommendation.
It was for this concept that he received the Global Teaching Excellence Award (GTEA) 2022 for contribution to libraries, community education and social work.
"Since childhood, I used to visit the public libraries and there I felt the need to setup the domestic libraries to create and and promote an environment of book reading," he said adding "The public libraries are not easily accessible to all.If a domestic library is setup to some extent it will help greatly with easy access."
He has also become a source of inspiration for many people for his efforts in community education, moral teachings, exemplary social work and as well as for the innovation in the field of libraries.
Unfortunately, the reading habit is on the decline these days, especially among the new generation. The advent of television and internet led to a certain negative impact on almost everybody, but especially teenagers and kids. They have become more materialistic and they get little time to go through books, newspapers, and magazines. The chief goal of people these days is to earn money, and not acquiring knowledge as their forefathers' was.
"I request people to set up domestic libraries just like we purchase different kinds of latest electronics gadgets like mobile phones, computers, furniture for our houses. It would motivate children to read books from the early age. It is not necessary that you build a big library instead you may build a small or a very small library at your home , When youngsters get involved in reading books instead of sticking to their mobile phones and other electronic gadgets, it will encourage and send a message that the reading is an essential part of family life besides schools and colleges," he said.
Ishfaq said that libraries are the best source of knowledge.The sources like books and journals or any other printed materials is trusted source of information.Looking for information on internet platforms may be misrepresented, incomplete, fake or not reliable, he said.
In addition to promoting reading culture, Ishfaq is also involved in other social works for which he has received an overwhelming response from people. He imparts moral education to students in the community while motivating them to be the role models in the society.
"I am on a mission to give my best to society through my ways. It is very time to bring a change in society as we are witnessing a huge degradation of our society either in one or another way. I want people to join hands and take participation at the individual level to eradicate various evils prevailing in society," he said.
Ishfaq said life without any goal or objective is a purposeless life and a genuine human being cannot live his life without any purpose.
"There are very few people who understand the real meaning of life and are contributing their respective share in building of a responsible society. The spirit of contributing something good for the human society is felt in our new generation which is positive thing," he said adding "I motivate people towards the positivity while upholding morality in the society. I also educating the community against the ramifications of drug abuse," he said.
In addition to this, he has also authored a book titled 'Life' "A Dream to struggle"
Instagram:- 
http://www.instagram.com/ishfaqmanzoor0001
Facebook:- 
https://www.facebook.com/ishfaqmanzoor0001?mibextid=ZbWKwL